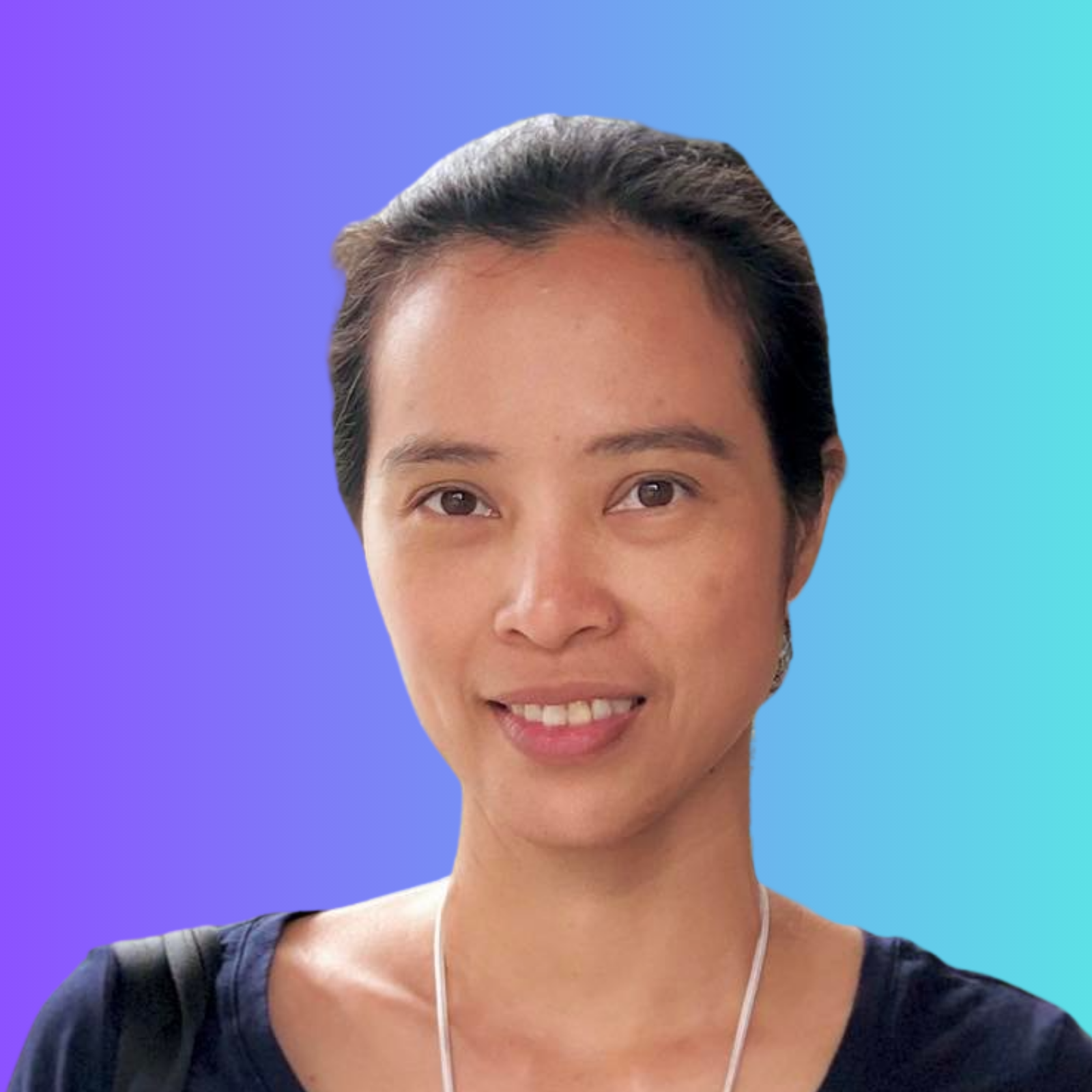 Nattawan is a former 2nd runner up Miss Thailand Universe 2001 and ex-news anchor in national television. With her experience in teaching Yin Yoga classes and workshops more than 10 years and teacher training course since 2019, she is a well known senior Yin yoga teacher in Thailand. She has more than 7,500 followers in www.facebook.com/ YinYogaThailand. Her online Yin yoga courses is also widely popular among yoga practitioner.
Nattawan completed 200-hr Yoga Teacher Training Course from Fitness Innovation (Thailand) in 2010,100-hr Yin Yoga Teacher Training Course and all advance Yin Yoga courses with Victor Chng (Yin Yoga in Asia). She further studied myofascial release, body reading and structural integration with Tom Myer and his co-teachers.
By applying Anatomy Trains knowledge, Nattawan teaching focus on myofascial release, creating space and releasing unhealthy hinges to promote the energy flow and better body alignment via a traditional yoga pose with micro movement techniques. She calls this practice "Yin Yoga for Myofasical Release & Structural Balance"
ณัฏฐวรรณ จิตรรัตน์
อดีตรองมิสไทยแลนด์ยูนิเวิร์ส ปี 2544 และอดีตผู้ประกาศข่าวสถานีโทรทัศน์ ด้วยประสบการณ์ในการสอนหยินโยคะมากกว่า 10 ปี และเริ่มสอนหลักสูตรครูหยินโยคะตั้งแต่ปี 2019 ณัฏฐวรรณเป็นครูหยินโยคะอาวุโสที่ได้รับการยอมรับในประเทศไทย มีผู้ติดตามเพจ Yin Yoga Thailand ใน Facebook มากกว่า 7,500 คน หลักสูตรหยินโยคะออนไลน์ของณัฏฐวรรณได้รับความ นิยมเป็นอย่างมากในผู้ฝึกหยินโยคะ
ณัฏฐวรรณมีประสบการณ์ในการสอนหยินโยคะมากกว่า 10 ปี และเหลังจากสำเร็จหลักสูตรครูสอน โยคะจากสถาบัน Fitness Innovation (Thailand) ในปี 2010 ณัฏฐวรรณเข้าอบรมหลักสูตรครูหยิน โยคะ 100 ชั่วโมงและหลักสูตรหยินโยคะระดับ advance กับ Victor Chng (Yin Yoga in Asia) อย่าง ต่อเนื่อง จากนั้นต่อยอดการฝึกเทคนิคการคลายกลุ่มกล้ามเนื้อและพังผืด (Myofascial Release) การ อ่านร่างกาย (Body Reading) และการจัดปรับโครงสร้างร่างกาย (Structural Integration) กับ Tom Myer และลูกศิษย์
โดยการประยุกต์องค์ความรู้ Anatomy Trains การสอนของณัฏฐวรรณเน้นการคลายกลุ่มกล้ามเนื้อ และพังผืด การเพิ่มพื้นที่ว่างและลดจุดพับต่างๆ ที่ช่วยสนับสนุนการไหลเวียนพลังงานในร่างกายผ่าน โยคะอาสนะและการเคลื่อนไหวแบบละเอียด (micro movement) และเรียกการฝึกฝนที่แตกต่างจาก คลาสหยินโยคะทั่วไปนี้ว่า "หยินโยคะเพื่อการคลายพังผืดและจัดปรับโครงสร้าง"
Session No.
206
Introduction to Yin Yoga for fascial release & structural balance