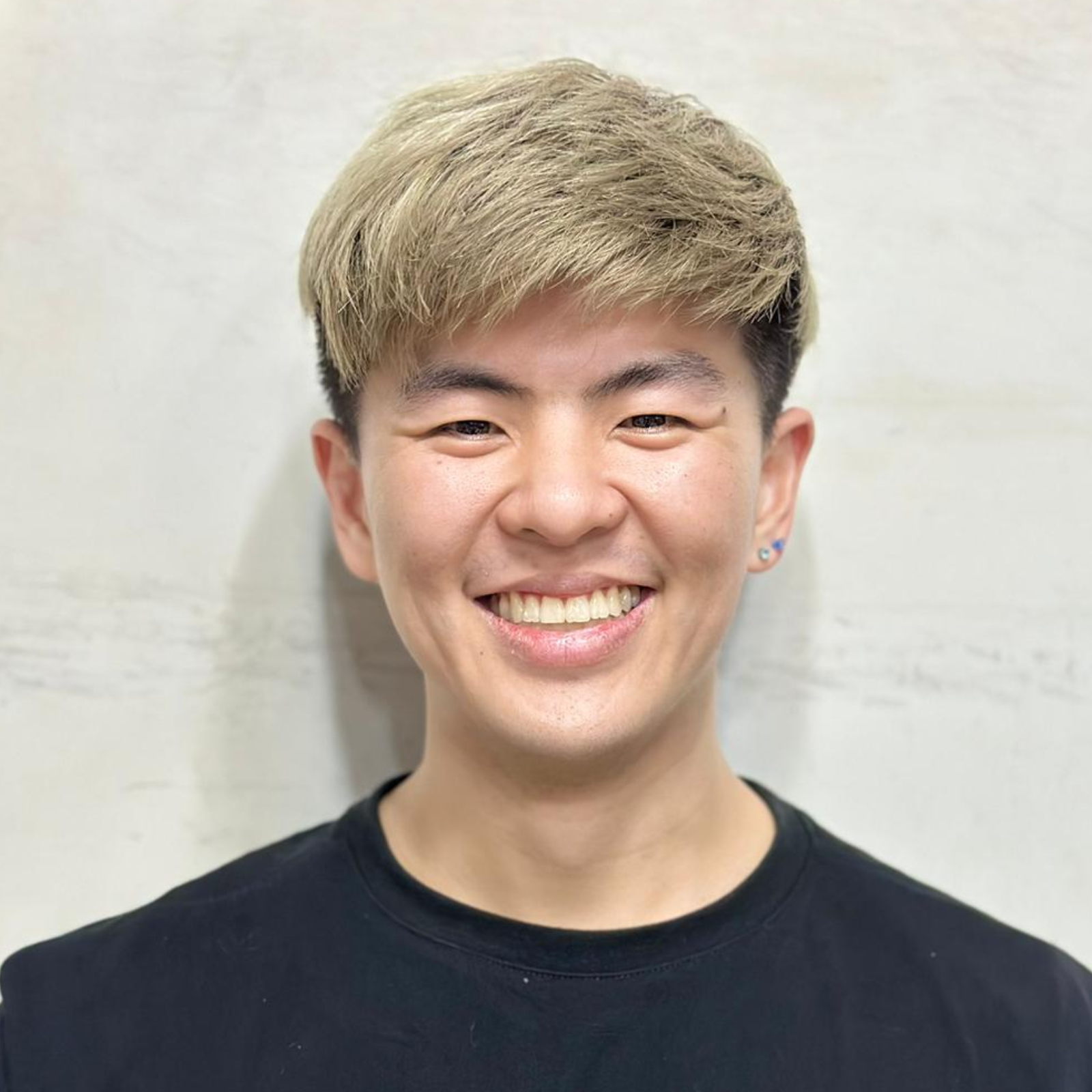 Panuwat Rongbandit Kelvin เป็นครูฝึกสอนการออกกำลังกายแบบกลุ่มที่ได้ใบรับรองจากสถาบัน Les Mills มากว่า 8 ปี เป็นผู้ที่ชื่นชอบการออกกำลังกายของ Les Mills เพราะมีความเชื่อว่าการออกกำลังกายในรูปแบบนี้ สามารถนำพาสุขภาพร่างกายที่แข็งแรงให้แก่คนทั่วไปได้ และคลาสสอนทำให้การออกกำลังกายมีความสนุก ประกอบกับการผสมผสานระหว่างเสียงเพลงกับการเคลื่อนไหวที่น่าตื่นตาตื่นใจ ปัจจุบัน Kelvin เป็นครูสอนการออกกำลังกายแบบกลุ่มนี้อยู่ที่ Virgin Active ประเทศไทย Kelvin รักการสอนเพราะการสอนทำให้มีความสุข เมื่อเห็นคนที่มาออกกำลังกายแล้วมีสุขภาพที่ดีและแข็งแรงขึ้นในทุกๆ คลาส และชอบที่จะเห็นผู้คนกลับมาออกกำลังกายร่วมกัน ได้สนุก ได้พบปะกับเพื่อนใหม่ๆ ตลอด
PANUWAT RONGBANDIT KELVIN, B.Sc. Sports Science, ACE-CPT NSCA-CSCS NASM-AFAA is a group exercise instructor and works for Fitness Innovations Thailand. He has been working in fitness industry for decades and has been a qualified Les Mills instructor for more than 8 years. Plus, he is a member of Trainer & Presenter Les Mills Asia Pacific Team. With group fitness leadership skills, currently he is a master trainer for Fitness Innovations Thailand and a part-time rockstar for Virgin Active Thailand. At the 2023 AFC, he will be presenting Les Mills program in Thai and English. Kelvin loves teaching because it brings joy. Seeing people who come to exercise feel better and stronger really motivates him to explore various approaches to encourage them to keep exercising. HIS SMILE IS INFECTIOUS!!
Session No.
104
Les Mills BODYCOMBAT™ Masterclass (WO)
Session No.
254
Les Mills Fusion Masterclass: BODYCOMBAT®, LES MILLS GRIT® Cardio & BODYBALANCE®