AFC 2023+ DANCE COMPETITION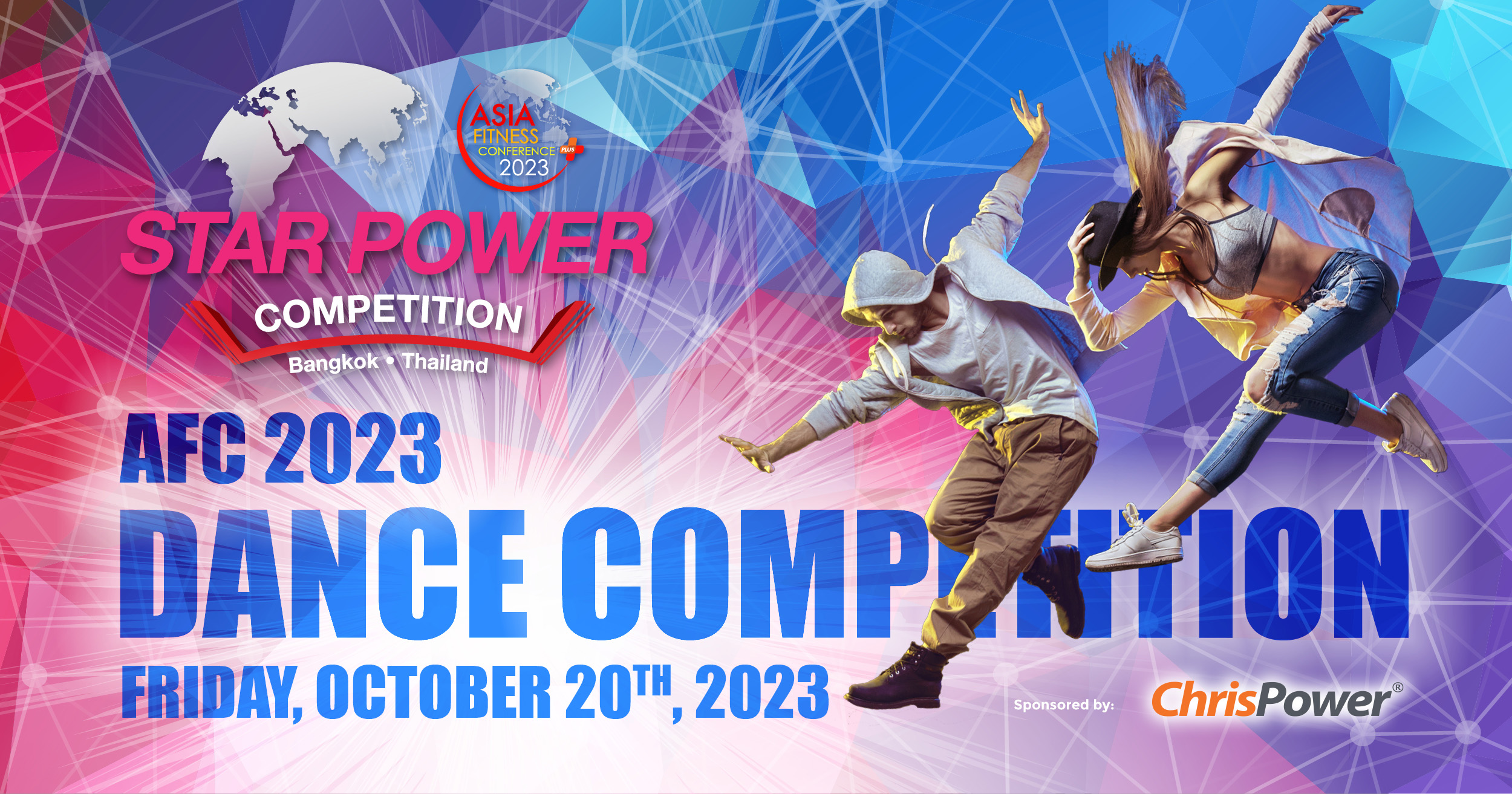 We invite you all to come join the exciting AFC Dance Competition to be held at AFC 2023+!  Come celebrate dance through this fun competition on Friday, October 20th. This competition aims to bring people together in a celebration of dance, music and performance, creating a party atmosphere and vibe.
WHEN AND WHERE
AFC 2023+ STAR POWER DANCE COMPETITION will be held on Friday, 20 October 2023 at AFC 2023+ Showcase Stage, BITEC, Bangna, Bangkok. THAILAND.
RULES:
The event this year will have an Individual category for singles  and a Group category of 2 or more dancers and we welcome the following styles of Urban Dance: commercial, hip-hop, popping, house, locking and old school hype. Also welcome are street and commercial jazz as well as Thai traditional or any other traditional!
Each performer must provide their own music using any style of urban, rock, house, pop, rap, garage, old-school classics or recent chart hits including other genres of popular music. The duration of any performance is limited to a maximum of 3 minutes. Anything going over that time limit will be penalized.
JUDGES:
The judges panel includes Tony Stone as the head judge who is a world-renowned dance choreographer and performer along with 4 other very qualified regionally renowned dancers and choreographers.
Please note that crowd appeal will also play a role in the competition. Dance to the Future by AFC is about performance and showmanship as well as the more technical aspects of any selected style. Dancers are highly encouraged to truly express their personality and character to enhance their performance and appeal.
JUDGING CRITERIA:
Choreography (Creativity and technique, style and originality) – 40 points

Execution (Timing and coordination, stage presence and expression) – 40 points

Costume – 10 points

Showmanship (Audience impact) – 10 points
TOTAL – 100 POINTS
PRIZES:
The Winner and Runners-up will receive:
a trophy for winner and will be asked to perform their winning dance performance on stage at the Saturday Night Party.

additional Cash prizes sponsored by ChrisPower

Winner:

5,000

Thai Baht
1st runner-up:

3,000

THB
2nd runner-up:

2,000

THB

additional Sponsor prizes

Many photo opportunities for your social media including on the AFC Main Stage with AFC Founder and presenters
The Number 1 and Number 2 runners-up will also receive medals and prizes.
Application form
Please click HERE to download and complete the application form.
Contestants will receive an email with the results of their application and the deadline scheduled to be shown on Friday 20 October.
Please click HERE to download brochure in pdf file.